I am ready to announce my mini session lineup for the Spring 2017 season.  I have many options available for all of my favorite families and new friendly faces. All of my mini sessions are now $150 for the sessions which include a minimum of 20 fully edited images with the print release delivered through my online downloadable gallery.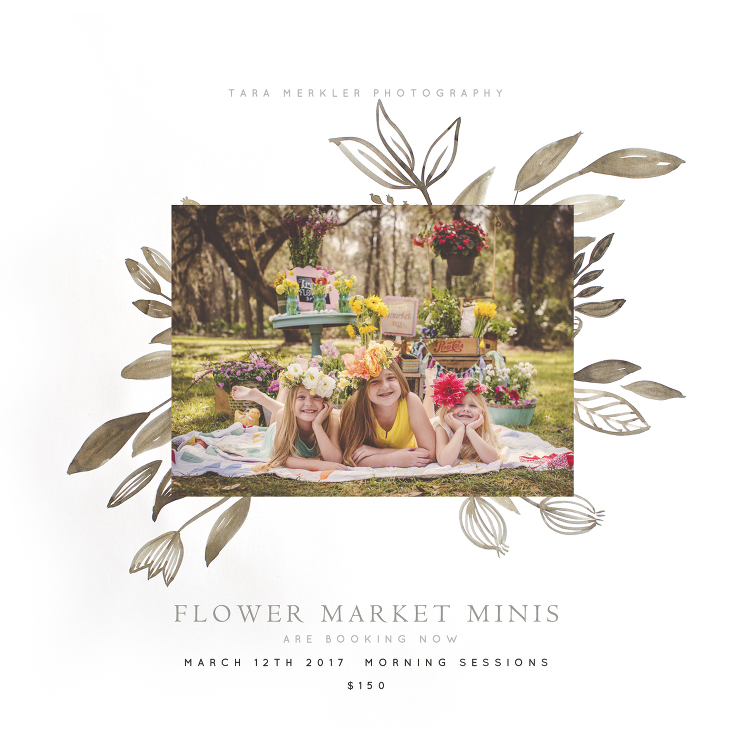 P I N this to pinterest


My first mini session will be on March 12, 2017 and will be a Flower Market theme.  This mini session will take place in the Lake Mary/Sanford area in the morning and will be 20 minute long mini sessions.  The session will themed with a setup similar to last year with added props including hanging mason jars full of flowers hanging from the oak trees.
Last year's mini sessions can be viewed here: Merkler Flower Market Mini
Another blog post is here: Flower Market Mini Session 2016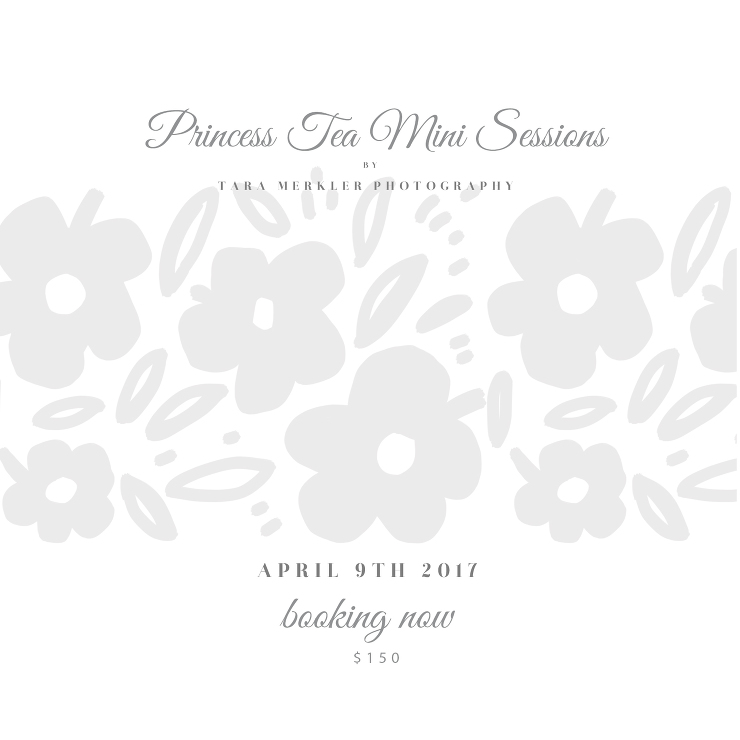 P I N this to pinterest


All new for 2017 is a Princess Tea Party themed mini session.  This will be a tea party under the oaks with a long pink and muted green tulle canopy.  The tea party will be a princess fairy tale picnic and favorite little stuffed friends would be perfect to bring for this session.  These mini sessions will take place in the Lake Mary/Sanford area in the morning on April 9, 2017.
P I N this to pinterest


I am going to open up an evening of mini sessions in New Smyrna Beach on April 2, 2017. I am only going to have 4 openings for these spring mini sessions on this date so book soon if you want a spot.

P I N this to pinterest


My final mini session date before the summer starts will be my favorite Lemonade stand mini sessions.  I am so excited to bring this back this year after taking a year off.  These mini sessions will be on May 7th in the morning in the Lake Mary/ Sanford area.
Spots are limited for all mini sessions this season so do not wait to book.  Bookings are taken in order of contact and a signed contract and full payment is due within 24 hours of booking.  Send me a message at my email: taramerklerphotography@gmail.com to schedule your spot.
Save