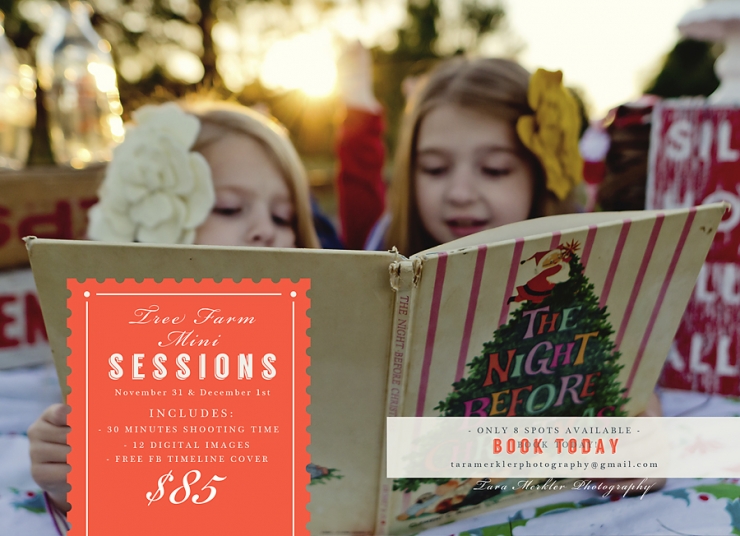 P I N this to pinterest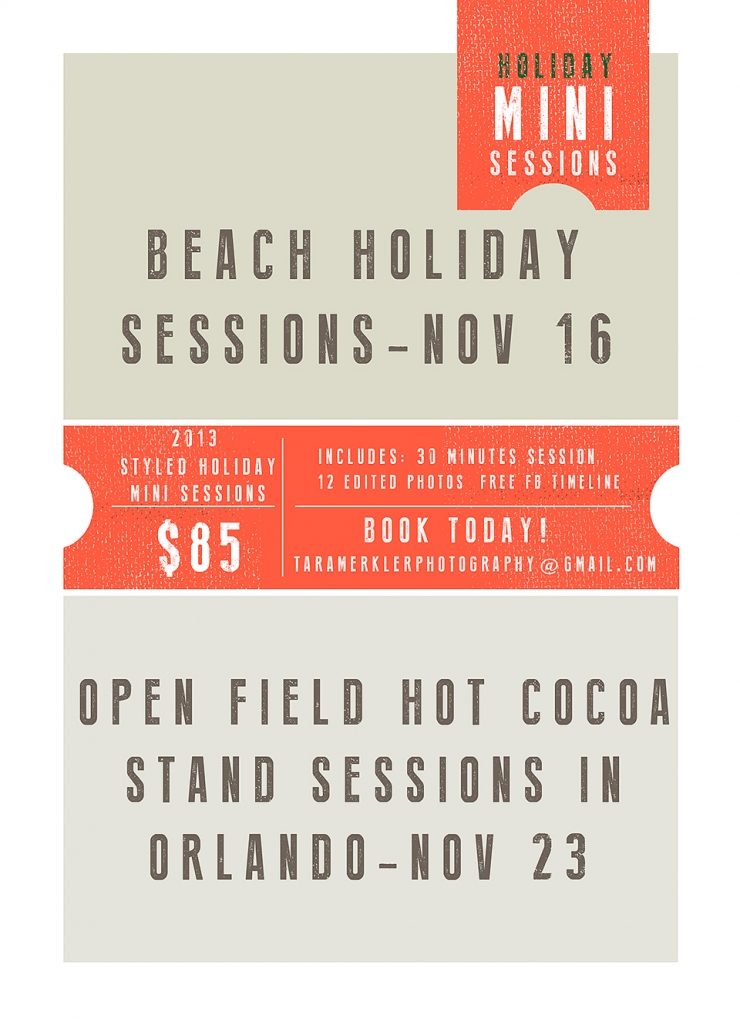 P I N this to pinterest


I am super excited to announce my 2013 holiday mini sessions this year! There will be three separate themed mini sessions on 3 selected dates in November.  All of the mini sessions will be styled and themed.  These mini sessions will be $85 with a non-refundable deposit of $25 to secure your spot.  The $25 will then be deducted from your balance due at the session.  Exact locations will be given upon booking.  All sessions will be delivered via  downloadable gallery.  You may upgrade to a backup CD for an additional $10 per CD.  I will also be offering card packages, prints, and gallery wraps for gifting this year as well!
The first date is November 16th, 2013 for Florida holiday beach mini sessions in the afternoon.  Think cozy snuggles on the beach with a quilt, mugs of hot chocolate, and other fun details.  These sessions will be located in New Smyrna Beach, Florida.
The second date is November 23rd for Hot Cocoa stand mini sessions in an open field in Orlando, Florida.  This date will have morning and afternoon sessions available.
The third dates are November 30th and December 1st for Christmas Tree Farm mini sessions.  This is a holiday weekend, but it is the first weekend the tree farm will be open and will be held in the afternoons.  I want to make sure you have your pictures in time for my December 8th print and card ordering deadline for 2013.
Of course I will still be booking full sessions through December 8th, 2013.  I will not take any sessions between December 9th, 2013 and January 2nd 2014 so that I can spend my time making the holidays magical for my three little girls.