It is time to announce my Saltwater Mini sessions for 2013!  I am offering 3 different dates and locations this year.  The locations will be St. Pete, Cocoa Beach, and Flagler Beach.  Each location has its own beauty and special scenery.  These will be the only mini sessions I am offering until the holidays.  All times will start in the late afternoon/early evening for beautiful lighting.
The dates are as follows:May 25 at the Flagler Beach Pier with its beautiful pink and red sand
June 8th at Cocoa Beach with a beautiful boardwalk and sand dunes
June 22nd in gorgeous St. Pete Beach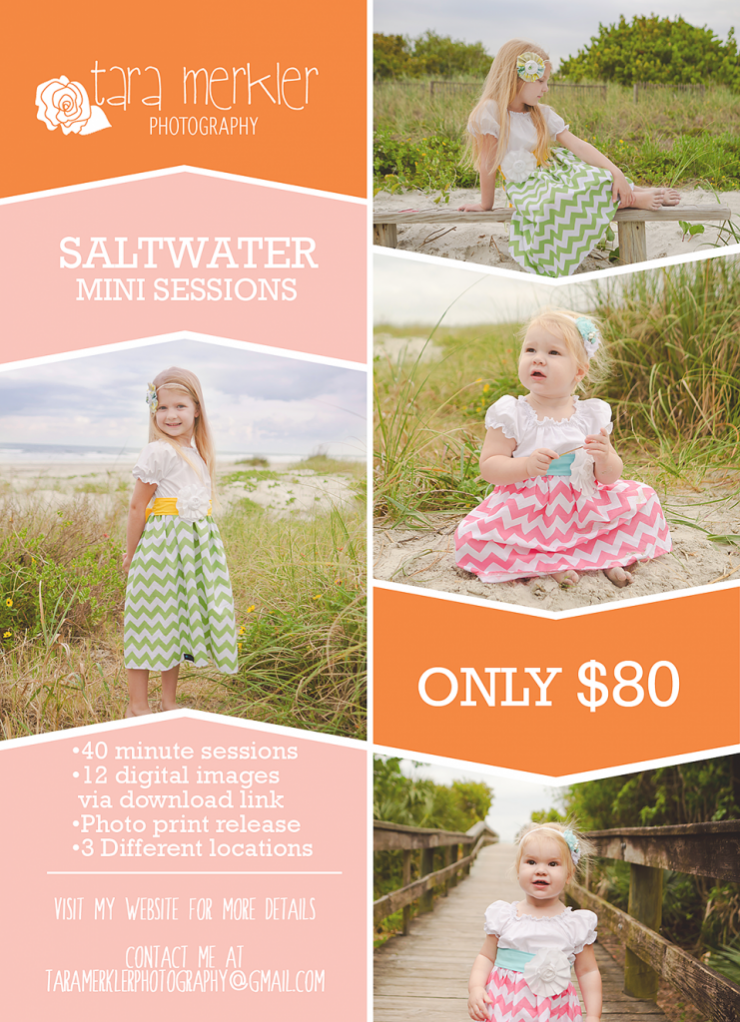 P I N this to pinterest


Contact me today to save your spot.  To reserve your spot a $25 non refundable retainer is required via paypal.  The link is on the left side of the blogsite.